The recipient of the 2007 Green Tourism Business Scheme's Gold Award, Gill Jenkins, writes for Bed & Breakfast News on all aspects of 'being green' in your B&B'.


"I heartily thank B&B News for this great opportunity to share with my fellow readers, some of the ideas and practices that enable us to help sustain our environment and at the same time, minimise our impact on the world.

Nowadays, one cannot open a newspaper – or switch on the radio or TV without coming face to face with yet another "green" debate – and it can be pretty confusing. On one hand we read that global warming is Man's greatest challenge of the 21st century. Then we watch a Channel 4 programme that summarily dismisses the argument that global warming is speeding up climate change – "it's a load of nonsense" we're told. So just what should we believe? Arguments aside, it's our passionate belief that we all have a duty to care for the environment and the wider world, irrespective of the arguments that rage around specific issues.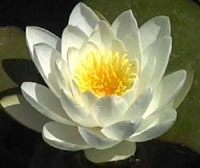 So just how can one become green? And what is the difference between "green" and "sustainable"? So far as I'm aware, green is a word coined – way back in the mists of time, to describe environmentalists - though more recently adopted by the media as "buzzword of 2007" to describe anything positive relating to the environment. Sadly, the attention of both politicians and the media seems narrowly focused on climate change/global warming and carbon off-setting.



Sustainability makes up the bigger picture. Quite simply, it's the way in which we - as individuals, as a society - and as a nation, look after the world - in order to ensure that it doesn't run out before we do! In other words, working to ensure that it has a sustainable future.

Locally, sustainability is all about supporting our communities – for example by using local shops and services. That in turn, keeps the money in the local economy – businesses thrive, food miles are reduced and the knock-on effect is a reduction in CO2 emissions – or in political speak – we reduce our carbon footprint. In order to survive, communities also need a sustainable transport system, house-building programme/schools/ medical and social services etc. and facilities - preferably not all supplied by the supermarkets!

Nationally, we are faced with an enormous increase in air travel, particularly short-haul and internal flights. Concern should be as much about the massive increase in fuel required to sustain this runaway growth in the airline industry, as about the issue of CO2 emissions.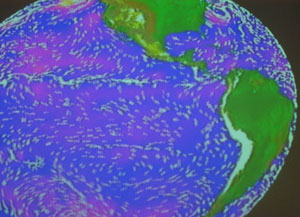 Globally, we are faced with the wanton destruction of rain forests, an apparent disregard for the environment by expanding manufacturing nations, global warming and unfair trade practices in developing countries. Individually, we can help in small ways, for example, by ensuring any timber we purchase, comes from managed sources, and any clothing that we buy cannot be traced back to "slave labour" production.

We can support developing countries by purchasing Fair Trade products
http://www.fairtrade.org.uk We can reduce our air-miles and choose our foreign holidays responsibly, for example with help from http://www.responsibletravel.com or The Ethical Travel Guide produced by Tourism Concern
http://www.tourismconcern.org.uk There are many global issues where one simply cannot make an impact individually, but collectively we can help make a difference by supporting campaigns that deal with these bigger issues.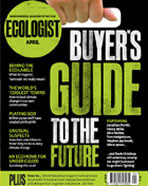 Which leads us neatly on to The Ecologist Magazine - a monthly publication concerned with all things environmental. It campaigns tirelessly to expose and put right, both ecological and ethical wrong-doings. Features in the April edition included topics as diverse as "Behind the Eco-labels what do organic, fair-trade etc really mean?" to "An eco home for under £10,000 – Eco-design for us all" and more controversial areas such as "Playing God – within a year we'll have created artificial life." You can discover more, and should you wish, subscribe online at http://www.theecologist.org – or purchase it locally!

As a small accommodation provider, to us sustainability is very simply, about the way we live and the way we help care for our environment and the wider world. Anyone whose home is their business, has the ideal opportunity to showcase environmental good practice and demonstrate to guests just how sustainable living can work in practice.

Every B&B owner can become an ambassador for sustainable practice and it is entirely up to you to decide how far down that route you wish to go. Unlike larger enterprises, there is no legislation to date that compels B&Bs to do anything at all. However, the prestigious Green Tourism Business Scheme (see Page 12) is an Accreditation Scheme that both encourages - and rewards - environmental good practice in tourism. Upon inspection, helpful advice, guidance and support are offered.

There are 3 exceedingly important environmental issues that affect us all – currently only the latter seems fashionable in political circles. These are the depletion of conventional oil and fossil fuel stocks; the rapidly filling-up of landfill sites and global warming. It is conceivable that the effects of each will be experienced – even within the life-time of those of us who have already attained "grumpy old man/woman" status.

Whilst climate change, CO2 emissions and carbon trading remain at the top of the Government's Agenda, just what can we do - and where do we even begin in our quest to save the planet – or just be a little bit greener?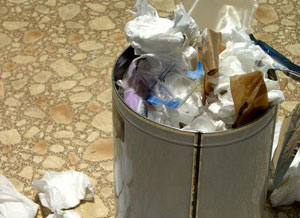 Well, a good starting point is the 3Rs that by now most everyone has heard of – Reduce, Re-use and Recycle. Just a brief example of each as we'll be delving deeper in a future edition. Reduce food miles/fuel by shopping locally and reduce energy use by turning off your standbys; re-use envelopes, jiffy bags and donate clothing and soft-furnishings to your local charity shop. Recycle anything recyclable that can't be reduced or re-used and, try to avoid plastic packaging and supermarket carrier bags! Just a few small steps but steps that if practised by everyone, would make a significant reduction in energy use and a slow-down in landfill.

The low-impact living initiative (LILI) has certainly got it sorted and has proved a great source of inspiration and information for us. LILI is an environmental organisation (founded in 2001) and based at the Redfield Community (founded in 1978) which is a communal living project. LILI is a non-profit organisation whose mission is to "help people reduce their impact on the environment, improve their quality of life, gain new skills, live in a healthier and more satisfying way, have fun, and save money". If you have access to the Internet, do take a look at http://www.lowimpact.org this website contains a host of practical advice and information upon every aspect of sustainable living and an abundance of useful links.

LILI also runs Residential and Day Courses at the Centre near Milton Keynes, Bucks, on topics as diverse as "how to make bio-diesel" to "bee-keeping" and from "herbal medicine" to "rammed earth building" with many more in between including "self-build solar hot water" and "sustainable water and sewage". My "bible" is LILI's fact-sheet on Natural Cleaners – log onto the website, click on fact sheets then scroll down to Natural Cleaners. The website also has loads of useful links

In Cornwall, we are exceedingly lucky to have CoaST, the Cornwall Sustainable Tourism Project. This Organisation, led by the inspirational Manda Brookman, has become a leader in the field of sustainable tourism and is an excellent source of advice, information and encouragement.

Essentially, CoaST was born out of a desire by some tourism businesses to become more sustainable whether for ethical or financial reasons – and a number of Agencies willing and able to offer support and advice on sustainable issues. This was in 2004 and as I write, CoaST has just signed up its 1,000th member. It is a leader in sustainable tourism and an example to the rest of the country as to what can be achieved when all working towards the same goal. As it has evolved, CoaST has become a forum for the sharing of ideas and exchange of information – as well as the source for expert advice on all areas of sustainability.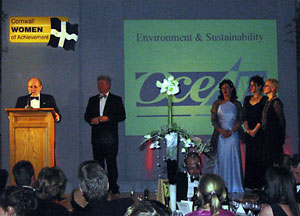 I can't let this moment pass without mentioning that CoaST members jointly nominated Manda Brookman for the 2007 Cornwall Women of Achievement Awards. Manda was short-listed and in March, at a Ceremony at The Eden Project, was duly awarded Woman of Achievement – Environment & Sustainability Category!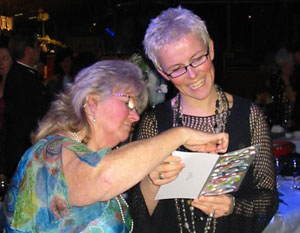 We are extremely lucky in Cornwall to have such an organisation that is dedicated solely to sustainable tourism. I would be very interested to learn whether there are any similar organisations in other parts of the country – a brief search on-line turned up nothing.

Here in Cornwall, we also have the CSBT, The Cornwall Sustainable Building Trust that exists to "raise awareness and so minimise the impacts of construction on the Cornish and Global Environments." Anyone wishing to undertake sustainable construction or renovation, has an immediate source of help at hand though a search on-line will throw up a wealth of information on this topic.

Over the next few months, it is hoped that we can cover a whole host of sustainable-related topics including energy, fuel, rainwater harvesting, local food, natural cleaners, ethical purchasing, organic cotton, solar, wind and wave power, environmental initiatives and of course, the 3 Rs.


And finally, do please: let the Editor know if there is a particular topic you would like included; let us have your own ideas, hints and tips that might help save the Planet, and: let us know if you have any specific questions or queries that you would like addressed in future editions?"
© Gill Jenkins, Bedknobs B&B, Bodmin, Cornwall
BACK TO BASICS
Gill Jenkins goes back to basics - explaining the three Rs!
Welcome to this second Go for Green article (first launched last month) which is intended, with your help , to become a regular feature of Bed & Breakfast News. Now it can't have escaped your notice that we're bombarded daily with 'green' facts, issues, causes and products (not to mention TV programmes) to help us achieve that pinnacle of "greenness". The upside has been to raise awareness but there is a real danger of "green overload".
So, in order to avoid all that, we're going to pursue the less media-orientated route of "sustainable living". The 3Rs - Reduce , Re-use and Recycle are the foundations of sustainable living that is less about radical change - and more about doing things a little differently - and in a sustainable way. If the will is there, it's generally not hard for most of us to incorporate small changes into our daily lives - and if it saves us money too, that's a real bonus.
So just what can we reduce? Here are a few suggestions to kick-start the process in reducing the use of water, energy and packaging. Chemicals, cars/fuel, food miles - and others - will follow, in a future issue.
How Can I Reduce Water Usage?
· Don't leave the tap running whilst cleaning your teeth - use a tooth mug
· Fill the kettle with just enough water to make the 1, 2 or 3 cups of tea needed
· No need to run the tap for 5 minutes in order to get a glass of really cold water - simply keep a couple of bottles of tap water in the fridge.
· If you have a power shower, try to resist running it at full speed. A 5-minute shower on maximum setting on some branded power showers, uses a staggering 59 litres of water! Test your own shower using a bucket and stopwatch.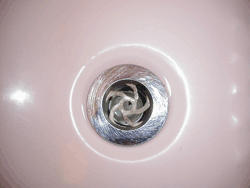 (Water is precious - don't waste it!)
How Can I Reduce Energy Usage?
· Low energy light bulbs are a good starting point in energy reduction - we use 20W (equivalent to a 100W incandescent bulb) in our lamps to get a good light level. We found that low energy bulbs give a totally different kind of light but because they give out no heat, you can use a higher wattage than recommended as it won't scorch the shade.
· Thermostatic valves fitted to radiators allow you to turn them off in areas of your house not in use.
· When you need to change your boiler, do some research to find the most energy-efficient - at this point in time, a condensing boiler is hard to beat.
· When you need to replace appliances, choose ones that are "A" rated for energy efficiency.
· Turn your 'standbys' off at night i.e. TV, video, DVD player etc. And don't forget your PDQ/chip and pin terminal.
· It's not necessary to turn off either lamps or kettles at the mains but don't forget to turn off standbys in unoccupied guest rooms.
How Can I Reduce the Use of Packaging?
· By simply by refusing to buy it - not always easy when shopping at a supermarket. Supermarket packaging is about as bad as it gets. Recently, I was faced with the dilemma of whether to pay 42p per single loose can for Heinz baked beans or buy a pack of 8 cans secured in thick plastic - for 25p each! That has to be a no-brainer - even for the most stalwart amongst us. And whilst you can always protest, by removing the plastic at the check-out, it's still likely to end up in land-fill somewhere.
· Some items in the supermarket, in particular biscuits, you'll find are sometimes triple-wrapped! Simply refuse to buy them.
· Shop locally e.g. buy loose vegetables from your Greengrocer (if you still have one) use your local Baker and Butcher. This both supports the local community and economy and ensures minimum packaging to dispose of. Our Greengrocer has recently started using "old fashioned" brown paper bags that can be re-used or composted after use.
How Can I Reduce the Use of Chemicals?
We'll be dealing in depth with the whole topic of chemicals - and how to live without them -or at least minimise their impact on the environment. We'll also be offering advice on making your own cleaners. Meanwhile, if concerned at our excessive use of chemicals, perhaps try one of the more environmentally friendly products such as Ecover or Bio-D - or take a look at the website which gives an idea of what is currently available.

(Using Eco-friendly products can make a difference)

Whether you are already "converted" - or new to the concept of sustainable living - please, do send us your feedback - whether you're doing it already, doing just some - or about to have a go! Please tell us of your own ideas/hints/tips - we'd love to share them . And let us know too, what topics you'd like to see covered in future columns. Sustainable living is an on-going learning curve for us all.

Special Publishing Ltd. Belfry House
Batts Field
Bruton
BA10 0DX

t: 01749 814908
click here to email us